drom fragrances, one of the world's top ten international fragrance houses, was present at Cosmoprof Las Vegas for the first time with an interactive booth themed "Memory Shots" based on the link between scents and memories.
Representing the only international fragrance house at Cosmoprof drom's aim was to introduce attendees to its avant-garde style and creativity in fragrance. While drom has regularly featured and been known for its booths at trade shows across Europe, this was drom's first debut at a US beauty trade show.
drom's booth featured 10 exclusive fragrances created by drom's top perfumers. Each fragrance was inspired by a certain memory including Summer Vacation, Mom's Bag, Campfire, Tattoo, Sky Diving, First Joint, and Nutella to name a few. "As a child I was fascinated by fire and I loved to make campfires in our garden," said drom perfumer Caroline Ivanica about her fragrance for Campfire. "In my fragrance I tried to capture the feeling of the smoke that made my eyes burn like pepper. I tried to recreate the aroma of smoked meat that I could smell on my clothes after having a barbeque and the deep leathery note of burning wood." drom perfumer Jan Fockenbrock created the fragrance for Sky Diving and said his inspiration was to feel the cold air while falling from the sky. "The environment in which sky diving takes place is pretty cold, so in a way I was trying to capture that cold atmosphere with the scent," said Fockenbrock. "Experiencing the freshness, the energy, the ozone and the adrenaline."
Four aroma machines were set up at drom's booth to diffuse the fragrances while guests were able to smell them on fragrance blotters as well. "We want to bring fragrance back to its roots through memories and emotions with our edgy signature style," said Cecile Delaire, Creative Marketing Director at drom. "We plan on showing the US what we have always done in Europe and really demonstrate what we can do and how we are different. Cosmoprof Las Vegas is considered the beauty show mecca of the US and we thought it would be the perfect place to do this."
In addition, drom's perfumers contributed to Cosmoprof's Interactive Experience Area with eight scent creations, inspired by colors. Guests were able to take an interactive test to receive a personalized recommended mood balancing color and correlating fragrance in addition to a visual and auditory aspect as well.
drom fragrances (www.drom.com) has been creating and producing extraordinary fragrances since 1911. drom's goal since then has always been to design amazing scents through a unique combination of outside-the-box creativity, up-to-date trend insight and high-quality materials. Headquartered in Munich, Germany with a network of worldwide subsidiaries, drom's success has spread over four major regions: Europe, Asia Pacific, The Middle East, and The Americas. Taking pride in and continuing the family tradition, drom is now managed by Dr. Ferdinand Storp and Dr. Andreas Storp - the third generation of the Storp family. With revenues exceeding $180 million and 480 employees, drom is one of the world's top ten fragrance houses.
In addition to Fine Fragrances, drom also produces fragrances for the Cosmetics & Toiletries, Hair and Home Care segments, and in Multimedia & Entertainment. High-tech production facilities in Europe, the U.S., China and Brazil, as well as representatives and subsidiaries on every relevant continent, ensure the necessary customer proximity and an annual production capacity of roughly 45,000 tons. Uniform production standards guarantee that drom's high quality requirements are always met worldwide.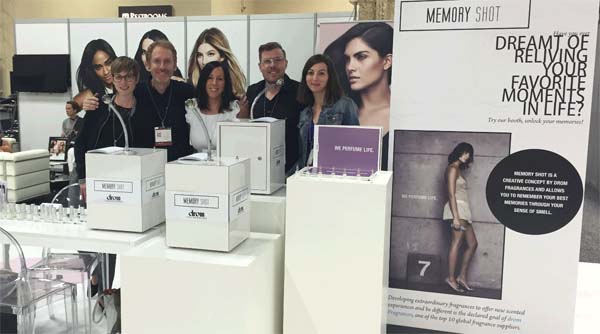 Contact:
drom fragrances intlGuangzhou Ltd.
liesl he
no.66, hongjing road.
east section of getdd, 510760 guangzhou, p.r. china
phone + 86 20 6298 5143
fax +86 20 6298 5010
liesl.he@drom.com
drom fragrances GmbH & Co. KG
gergana von heyking
oberdiller str. 18
82065 baierbrunn
germany
phone + 49 89 74425 0
fax + 49 89 79349 66
gergana.vonheyking@drom.com
www.drom.com

Air Jordan