Jointly organized by China Electricity Council and Adsale Exhibition Services Ltd, EP China 2016 continues to be the most authoritative, largest and specialized electric power equipment expo in China. Endorsed by The Ministry of Commerce of PR Chinaas The Only Electric Power & Electrical expo recommended for 4 consecutive years, EP China 2016 will be held on 2 - 4 November 2016 at China International Exhibition Center, Beijing, PR China. Utilizing all 10 exhibition halls with an expanding scale, the exhibition will aggregate latest equipment and technology of electric power with 40,000 sqm exhibition space and over 850 worldwide exhibitors/ brands.
As the leading electric power exhibition in China, EP China continues to strive towards the goal to become the most influential electric power exhibition in the Asia Pacific Region. To create an ideal business exchangeplatform and target-oriented purchase experience for professional buyers around the globe, EP China has divided into variousthemes zones according to the product category as follows:
Hall 1A & 1B: International Pavilions, Electric Power Automation & Monitoring Zone
Hall 1 is divided into Hall 1A and 1B which comprise of Electric Power Automation, Monitoring Zone and International Pavilion of theUnited States, Germany and Taiwan. As Hall 1 is located at the center of EP China, it received overwhelming response from renowned industry enterprises. Enterprises who are among the first to sign up for participation include Bray Controls, Boer Power, Tinshui 213 Electrical Apparatus, Locamation, Tianze Electric, Lijian CNC Machinery, Micropower Technology and AvicJonhonOptronic Technologyetc, showcasing latest technology and exhibits from automation & control, intelligent power distribution, operations monitoring, quality supervision and management.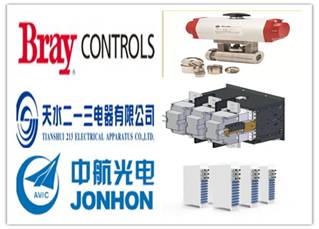 Hall 8A & 8B: Brand Pavilion
The Hub for Leading Brands
In the accelerating trend of economic globalization, it is essential for the electric power industry to remain its competitiveness by exporting technology at the same time input new innovations to existing products. EP China continued to remain international and authoritative. Hall 8 aggregates Chinese and foreign leading electric enterprises, bringing in up-to-date technologiesand products. Siemens will be displaying its newest Fusesaver, which can almost prevent the danger of a fuse from blowing on transient faults. Eaton will display Power Xpert® DX Low Voltage Switchgear –a safer, more reliable, more flexible system for user. Han's laser will bring along G3015F Fiber Laser Cutter, it has high efficiency in sheet metal cutting, low operation cost with excellent stability and adaptability which produce high quality results. Huadian Switchgear will showcase Airing Series Environmental Intelligent all-enclosed switchgear, which satisfy corporations which focus on environmental friendly products such as the State Grid Corporation of China and China Southern Power Grid. CYG will exhibit its newest Field Protection Device to meet the non-protective onsite arrangement. Mingyang Electric will display its newest Novel side-mounted compact type intelligent mediumvoltage switch cabinet, which combine primary equipment, intelligent LED, protection unit, sensors and other devise in one.Keva Electric will present its newest YKM3Eseries Electronic MCCB to satisfy the demand for control center and automation system. Besides, ABB, AEG, NATUS, CHINT, State Grid Information & Telecommunication Branch, People Electric, Wecome Group, Keyvia, Stäubli, Woer, Sojo, Conmking and the Korean Pavilion will be displaying their exhibits and technology to buyers.
Hall 2: Specialized Theme Zone for Energy Conservation and Environmental Protection
Energy Conservation and Environmental Protection have always been the spotlight of the industrial sectors and is even selected as the main theme of the 2016 Rio Olympics opening ceremony. EP China 2016 therefore responses actively to the green policy of China by organizing specialized theme zone on Power Energy Conservation and Environmental Protection. The theme zone will gather Fujian Longking, Tiandi Environmental Protection, China Everbright, China Power Conservation &Environment Protection,Beijing SPC Environment Protection,China Boqi,Datang Environment, China Electric Power Research Institute etc. to provide solutions on desulfurization, denitrification, highly effective dust removal and comprehensive utilization of energy for buyers.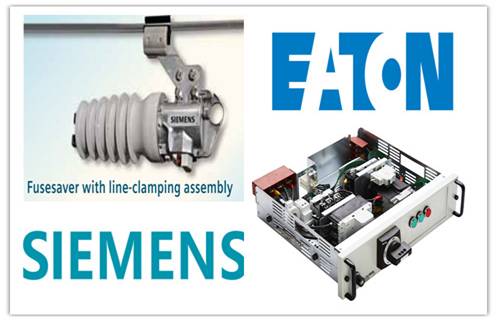 Hall 3, 4 & 5: Integrated Theme Zone for Power Quality, Unmanned Aerial Vehicle, Tool and Smart Grid
With the greater demand on the standard of patrol and examination of the electric power equipment at present, EP China 2016 will focus on its "Unmanned Aerial Vehicle for Electric Power Patrol Theme Zone" in Hall 4. In addition, Hall 3 will exhibit state owned electric power preeminent enterprises including Nari Group, Pinggao Group, Xuji Group, Dongfang Electronics, Integrated Electronic Systems etc.on anunprecedented scale.
Hall 6, 7:China International Exhibition on Technology & Equipment for Electricity Safety and Emergency Response
Commanded by National Energy Administration, specialized theme zone on "Technology & Equipment for Electricity Safety and Emergency Response" will be organized by China Electricity Council and members of the National Electric Power Safety Production Association at Hall 6 and 7. The two power grid corporations and five major power group corporations in China will be invited to exhibit at the theme zone for global equipment and technology related to electric power safety and emergency. Executives from National Energy Administration, Electric Power Corporations and Grid Companies will visit the exhibition to explore latest technology of the industry.
Witness EP China's 30th Anniversary at Beijing this November
Marking the 30th edition, EP China 2016 will continue to constitute a core platform for electric power industry under the theme of "Explore for Innovation and New Business Opportunity". Visitors are welcomed to pre-register online at the show webpage to enjoy exquisite benefit.
Pre-register now for EP China 2016 at http://epchinashow.com/EP16/Visitors/lang-eng/PreReg.aspx
For more information of the fair, please feel free to contact Adsale Exhibition Services Ltd or visit the fair website at www.EPChinaShow.com
Air Jordan Shoes Men