WHEN it comes to single-serve products, convenience on-the-go continues to be a significant trend in the beverage market, according to Robert Bourque, President of Crown Asia Pacific Holdings Pte. Ltd.
"Many healthy drinks, such as juice and ready-to-drink tea, are often packaged in glass bottles with metal closures. The format is a popular alternative to plastic in this category," says Bourque as he discloses developments in closures for the food and beverage sector in Asia Pacific. "To appeal to this demographic, ease of use has been the focus – particularly where easy-open closures are concerned."
From a design perspective, Bourque stresses that the lithographic attributes of metal closures allow graphics, text or colours to be printed on the closures. Those qualities augur well for manufacturers who are faced with the dilemma of how to differentiate their products on crowded retail spaces.
"Products must stand out, and caps and closures can make a huge impact if time and effort are spent on developing eye-catching designs and graphics," declares Bourque. "Brands can decorate the closure to match the bottle label, incorporate their logo or add language regarding product use."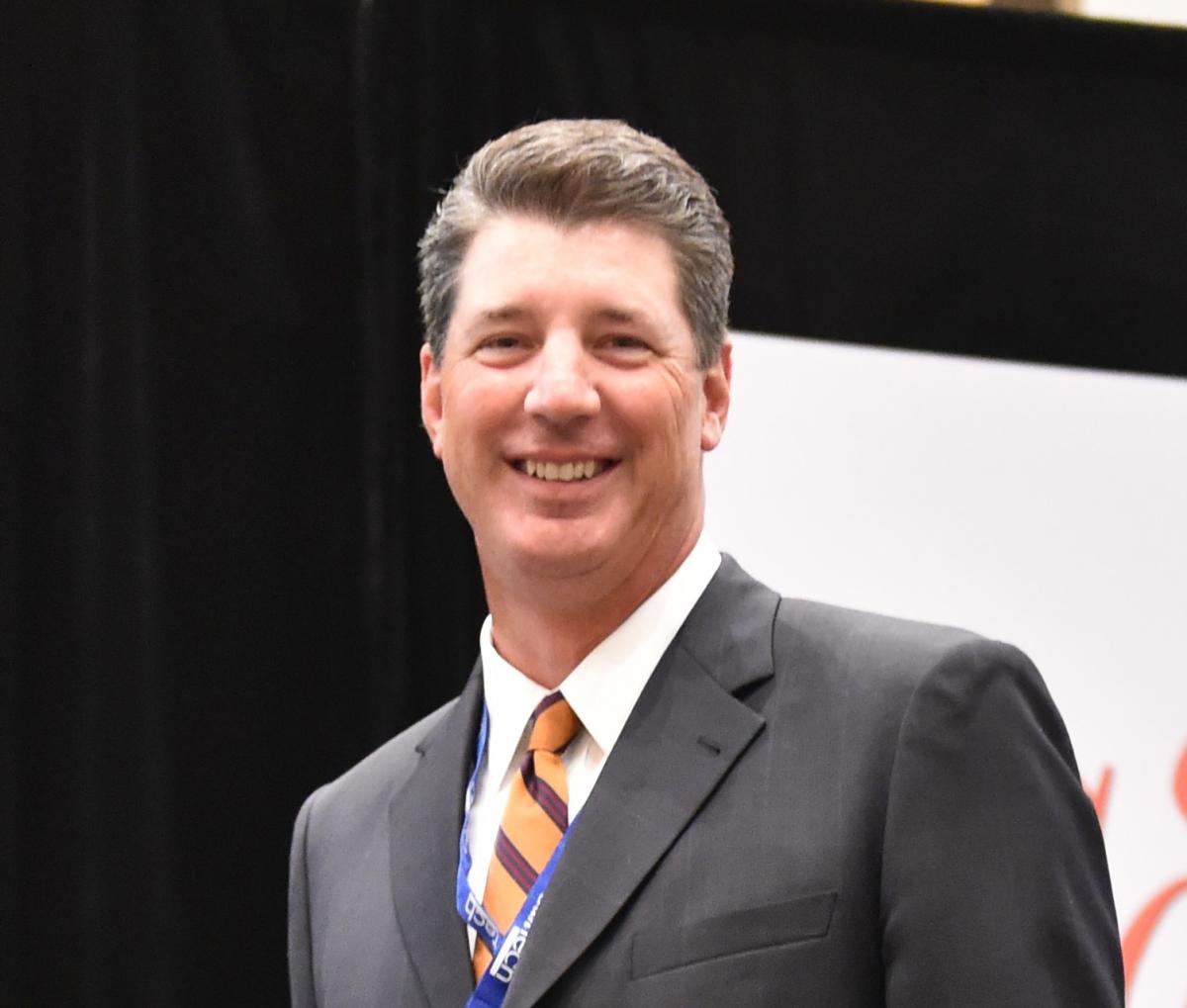 Robert Bourque, President of Crown Asia Pacific Holdings Pte. Ltd.
Also on top of the agenda for F&B companies are "green" closures.
"Enhancing environmental credentials is a top priority for many global and regional brands, and metal closures can contribute considerably to these efforts," says Bourque. "As metal is 100% recyclable, it can be processed again and again with zero loss of properties, considerably reducing the need to draw on virgin materials to create closures.
Considerable effort has gone into the lightweighting and downgauging of metals used in closures by Crown in recent years, meaning less and less is required to create a finished product."
Growing consumption spurs industry growth
According to the study by Transparency Market Research (TMR) named "Caps and Closures Market - Global Industry Analysis, Size, Share, Growth, Trends, and Forecast 2015 - 2021", the global caps and closures market for the food and beverage industry, in terms of value, will expand at a 5.2% CAGR. And volume-wise it is expected to grow at a 3.5% CAGR.
TMR reported that by 2021 the global caps and closures market for the food and beverage industry is estimated to reach 1,702.1 billion units. In 2014, it recorded 1,342.2 billion units.
Prior to the forecast period, the largest share in the global caps and closures market for the food and beverage industry was taken by the plastic screw closures segment. TMR projects that its dominance will continue in the foreseeable future.
While Asia Pacific topped the global caps and closures market for the food and beverage industry in terms of revenue and volume, Latin America was the fastest growing market. The region is expected to expand at a CAGR of 7.2% in revenue and 6.1% in volume for the period 2015-2021.
The overall caps and closures market will be worth US$51.5 billion 2021 – a 42% rise in revenue versus the US$36.2 billion recorded in 2014.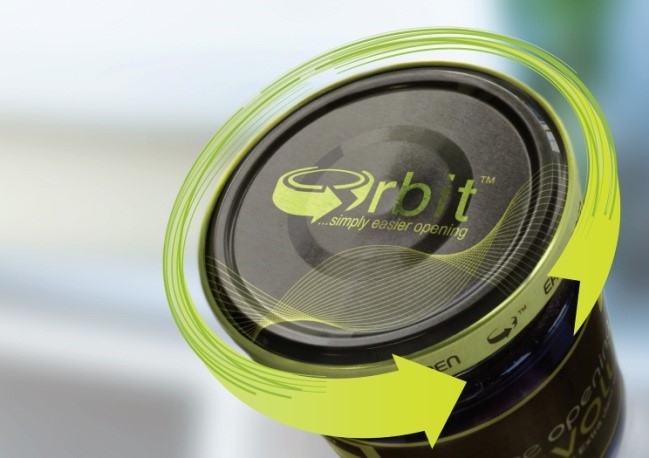 Orbit® Closure is designed to snap open easily thus enhancing consumer convenience
Innovations in metal closures
Over the years, Crown has introduced innovations which proved beneficial to the F&B industry in the Asia Pacific region. One of these is the Orbit® Closure, a metal closure designed to open easily enhancing consumer convenience.
"Developed in two parts – a central, floating panel that is vacuum sealed to the jar and an outer ring that provides further product protection and acts as the opening and re-closing device - this revolutionary design significantly reduces opening torque and enhances convenience for consumers of all ages," describes Bourque.
And as part of Crown's latest green initiative to help their clients' sustainability credentials, the company has developed a range of PVC-free closures using a PVC-free compound which can be used for both pasteurized and sterilized products.
"The new closure can be put together just like any other closures, and this means that it does not require significant modifications on existing manufacturing lines. To help enhance the look and feel of the closures, F&B brand owners can leverage on Crown's extensive range of external print finishes in order to differentiate themselves on crowded retail shelves," explains Bourque.
He further points out that past technical and aesthetic constraints have limited the usage of metal closure in PET containers.
"But with Crown's new vacuum metal closures, brands that are considering a change from glass to PET containers can still seek the traditional benefits of metal closures such as superior heat transfer during the heating or cooling processes," says Bourque. "These new designs are also able to maintain a very robust seal without compromising the shape or integrity of the container during the manufacturing process."
Metal closures have several advantages in product packaging. Aside from protecting the integrity of a product, metal closures offer reliable barrier to external elements and gives a packaging that traditional and familiar look and feel.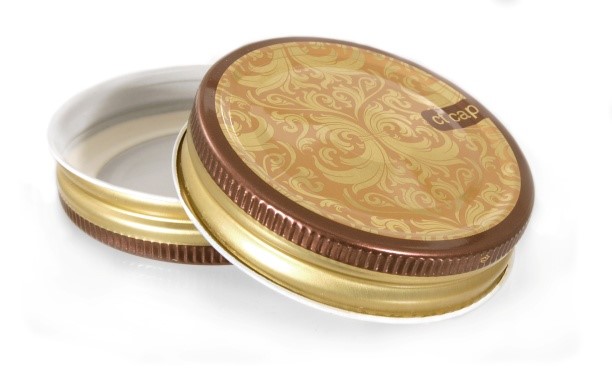 Continuous thread metal closure
The most commonly used types of metal closures are the Continuous Thread (CT) and Press Twist (PT).
"CT metal closures are commonly used with glass jars or bottles for easy reclosing to offer excellent sealing properties for extended shelf life, which are also compatible with a range of vacuum and non-vacuum packed applications," describes Bourque. "On the other hand, a PT metal vacuum closure generally provides easy-open convenience for critical applications like baby food, and is designed for press-on application and twist removal."
Collaborative relationship with a brand
When asked how Crown helps F&B companies in integrating new design techniques that win in the market place, Bourque explains that in today's high-volume, fast-moving market, F&B brands need comprehensive service at every step in the process from technical support to graphic design and implementation.
"It is important to understand how to get the most from metal packaging and to partner with a company that has the necessary expertise to properly respond to the market opportunities," says Bourque.
"At Crown, we offer a comprehensive array of technical and market support services that can give you a significant competitive edge. Our goal is always to form a collaborative relationship with a brand by offering ourselves as a resource that is equipped to provide a wide range of valuable assistance, from technical support and troubleshooting to ongoing consultation."
He adds that their company's global footprint allows them to quickly support Asian/Southeast Asian customers' caps and closures requirements when needed by sourcing from its other plants located in North America, Europe, Middle East and Africa.
Identifying the best closure for the job
Bourque emphasises that many customers don't realise that the type of food or beverage being packaged is just the starting point for selecting the right closure. He says identifying the goals for the closure's performance is also critical.
He adds that beyond keeping products fresh and being easy to open, manufacturers should also ask themselves if the closure needs to serve as a promotional tool or does it need to differentiate the product on store shelves?
"Specific filling requirements also need to be factored into the decision making process. Is the product filled hot, cold or retorted? What are the filling rates?" says Bourque. "Understanding whether the application is vacuum or non-vacuum, and whether pasteurization or retort is required as part of that process is also important. Once these critical details are confirmed, fillers will be in a better position to identify the best closure for the job."
Nike Hypervenom Phantom