TEREOS Group, a leading starch manufacturer in Europe entered Indonesia in 2014 as the first mover in automated starch production in the local industry, and currently dominates this market. It also produces sweeteners in Indonesia. In fact, the French Group, as of June 2018 became the world's second largest sugar producer with a record production of 5.3 Mt.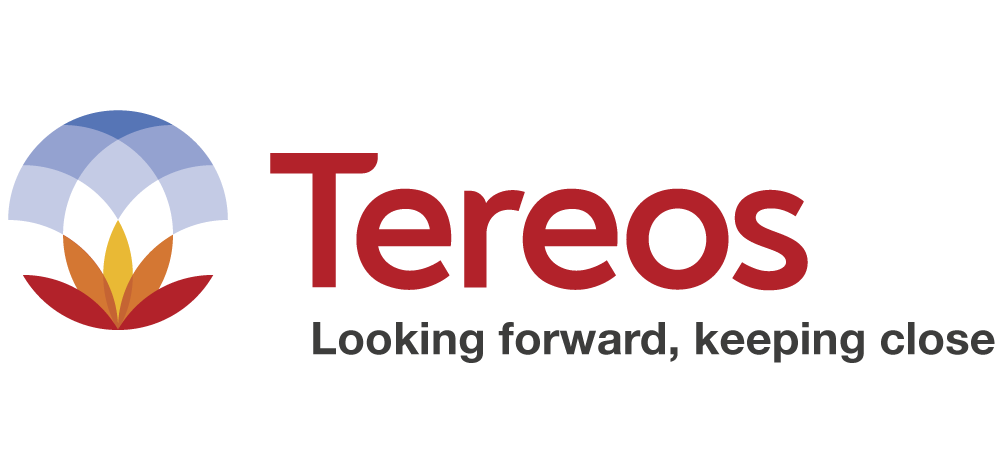 In an interview with FoodPacific Manufacturing Journal, Maya Devi, Director of Sales and Marketing, shares the company's history in Indonesia:
Tereos Indonesia was established in 2014 under a 50:50 joint venture with FKS Group. The partnership was an important strategy taken by Tereos Global for development in Indonesia's growing markets. At the time, Tereos Global had just entered the Brazilian starch market in 2011 and moved into China the same year.
The first cornerstone for Tereos Indonesia started when Redwood partnered up with Tereos. Redwood itself was the first corn starch facility in Indonesia strategically located close to major consumption centres and one of the country's leading cargo ports. Its Cigading starch facility was inaugurated in the northeast of the island of Java in 2010. It produces and sells native starch and glucose syrups intended primarily for the domestic market, as well as gluten flour and gluten-based animal feed products.
Over the course of time, Redwood was bought by FKS Group which then took over the Tereos Indonesia partnership. Founded in 1970, the FKS group is one of the leading agro-industrial groups in Indonesia for over the past 40 years. More specifically, it is involved in the supply, transportation, storage and processing of agricultural raw materials, such as soya and corn, with strong positions in the sugar and cereal sectors. The group is also one of the country's leading importers, refiners and distributors of sugar.
Under this partnership, Tereos Indonesia was the pioneer starch producer in Indonesia. We are providing local markets in Indonesia with sugar, cereal, and animal feed.
What does Tereos Indonesia offer its customers?
Tereos Global has two product divisions, starch and sweeteners. Since operating in 2014, Tereos Starch & Sweeteners Indonesia has been supplying mostly to the food and beverages industries.
However, Tereos Indonesia does not produce sugar, and only makes starch and sweeteners from corn.
The first output and main product from our manufacturing is starch. In Indonesia we only obtain native starch but we have varieties of product derivatives such as sweeteners.
Sweeteners in this case are not granulated sugar made from sugar cane and beets, but fructose, maltodextrine and glucose syrup already launched in 2018. Overall we produce corn germ, corn gluten meal, glucose syrup, corn gluten feed, corn starch, and maltodextrine, which are all made from corn.
Tereos Indonesia is a global branch, hence we have a wide range of products for food, beverage, feed, textile, and meat processing for the local and export markets. We can also provide Indonesia with the same products available from Tereos Global.
Please explain the manufacturing process in the Indonesian facilities.
We basically do corn wet milling which is the process of extracting the components from corn.
It is a complex integration process from corn kernel into various derivative products with added values. This is the integration of starch and sweeteners production from start to finish.
We extract the components like germs, the yellow protein parts, fat, and fibres from the corn, so we'd have starch in the form of liquid, which when dried, will make native starch. We also have the derivative products such as glucose and maltodextrine. The by-products such as feed and germ are also marketed, so no valuable produce are left un-utilised.
Is all of production automated?
We started from an Indonesian factory that did manual work. We upgraded the machinery and now our factory is automatised. We want to conduct local production as much as possible and have a flexible delivery arrangement.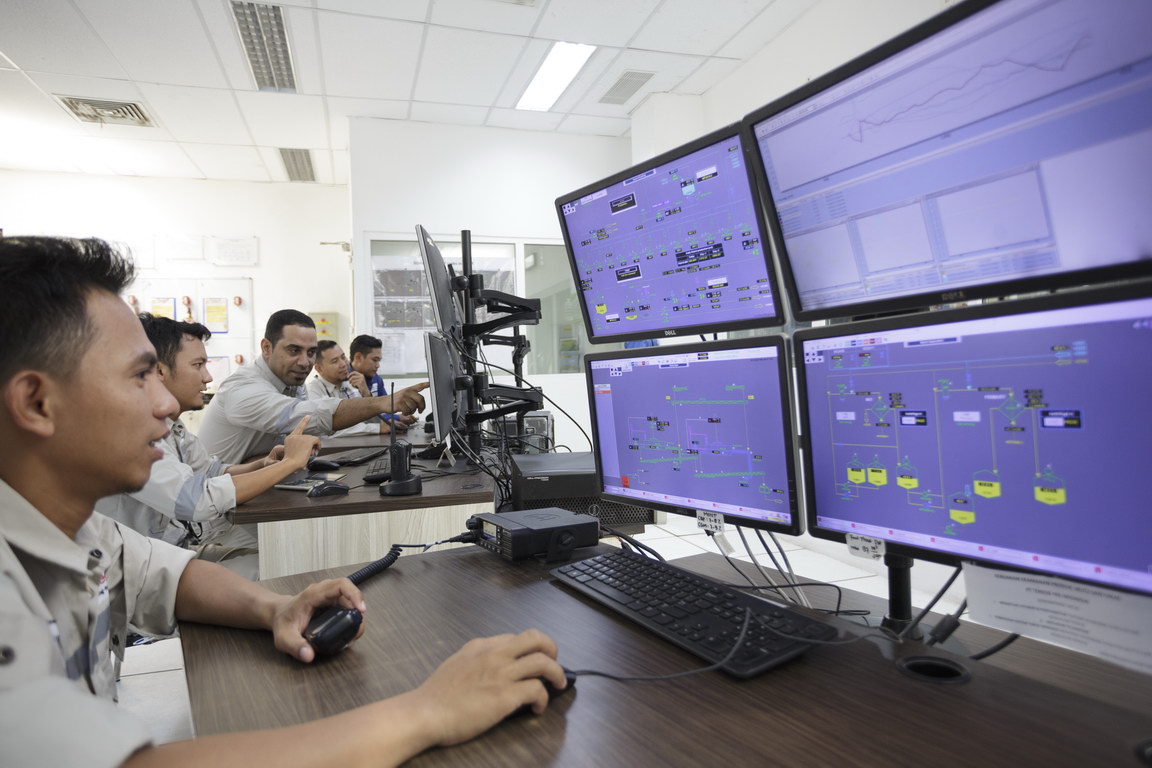 Where do raw materials come from?
We only use high-quality corn with the level of aflatoxin below 20ptb. Hence we import our corn from Latin America, whether from Brazil or Argentina. Currently, the [Indonesian] government partially banned corn importation because Indonesia has a corn yield surplus. However we want to maintain the quality of our products so we still import our corns by quota.
How is the safety of products ensured?
We do not make compromises about quality and food safety. Indonesia is a country with the biggest population of Muslims in the world, hence all of our products are Halal. We are collaborating with the Ministry of Industry, and participated in an International Halal Lifestyle Expo & Conference (INHALEC) on October 19-21, 2017, where we were able to further introduce the Halal-certified products of Tereos Indonesia to customers.
We are also working with the Ministry of Industry and National Standardisation Agency since 2017 for our corn starch formulation. The SNI or the national standard of Indonesia will be obtained in mid 2018.
All of our products are Kosher, FSSC 22000, ISO 9001 certified and our factory is under the strict certification of ISO 14000. Hence, we are very proud of the high standards we provide our consumers.
What are your export markets?
We are a reliable starch and sweeteners supplier to Indonesia and to ASEAN, Japan, Korea, Taiwan, India, Turkey, Senegal, among others. Our prices are also competitive.
Are there upcoming products?
We launched our newest product, maltodextrine this year. In 2019, we are set to launch fructose syrup.
What is the company's production capacity?
Our production capacity used to be 1,000 tons of corn per day, which has increased to 1,300 tons per day in 2018. Our corn starch production is 20 kT per year, our glucose syrup production is 7 kT per year and maltodextrin production is 2kT per year.
What would you say is Tereos' competitive advantage?
We are the first company to implement corn wet milling in Indonesia. This type of manufacturing is common in America and China, but in Indonesia we are the first because this type of production is very expensive. When you build a new factory it will cost you around USD150 million.
Indonesia used to import starch to meet 100% of local demand. Now Tereos helps provide the starch demand in Indonesia. We are the pioneer, and even now there are only two starch producers in Indonesia.
Secondly, since we make starch from the start, the value and price are also very competitive.
We are also very proud of the quality of our production facilities and our flexibility which enable us to match production to demand and market changes. Our operational performance is fundamental to Tereos' industrial model.
We are proud of our proximity value. We can be closer to our customers and our sales team are more than ready to meet and discuss about our products.
Through the continuous improvement of our processes, innovation, and the adaptation of our industrial facilities, Tereos is always on the lookout for new outlets, so that it can harness the full potential of agricultural raw materials and meet changing demands. Therefore, alongside its key products, which are starch and sweeteners, Tereos offers a wide range of products.
Nike KD