EXPERTS predict that a decade or so from now every kitchen will have a 3D printer. While printed food may not be common especially in Asia, the technology is alive and well. In Germany SmoothFood or easy to swallow foods are provided to the elderly in nursing homes. NASA astronauts are familiar with 3D printed food, and printed sushi has been launched by Japanese tech company, Open Meals. A restaurant* in the Netherlands will soon open to serve only 3D gourmet food.
According to GE Additive, an additive manufacturing company, 3D printing may be one of the methods of feeding the world sustainably and nutritiously. An example is the printed food made from a type of algae rich in protein and antioxidants made by the Netherlands Organization for Applied Scientific Research in Germany.
3D-printed food is produced via extrusion. GE Additive explains that the extruded product is deposited by a nozzle guided by an STL file derived from CAD data. The digital information directs the nozzle to deposit "build material" one layer at a time. The extrusion process in a 3D-binding printer requires food of even consistency and proper viscosity for two key reasons: First, it must emerge smoothly from the nozzle. Second, it must maintain its shape upon deposition.
The report, "3D Food Printing Market by Ingredient (Dough, Fruits and Vegetables, Proteins, Sauces, Dairy Products, Carbohydrates), Vertical (Government, Commercial, and Residential), and Geography - Global Forecast to 2025" has rosy forecasts for 3D food printing. It says growing demand for customised food and from healthcare applications will drive the 3D food printing market to an estimated value of USD 425.0 million by 2025, growing at a CAGR of 54.75% between 2018 and 2025.
Commercial vertical will hold the largest size of the 3D food printing market by 2025, and will grow at a high rate during the forecast period. Currently, the 3D food printers are mostly used to print chocolates, candies, and bread products due to the rise in demand of customised chocolates and cakes from the consumers. Most of the 3D food printer manufacturing companies focus on the users from the commercial vertical as their most potential clients as it is easy to provide training and maintenance services to them.
The 3D food printing market for carbohydrates is expected to grow at the highest rate between 2018 and 2025 due to the preferable use of 3D food printers for the production of customised chocolates as well as donuts, candies, and pancakes, which involve carbohydrates as the main constituent.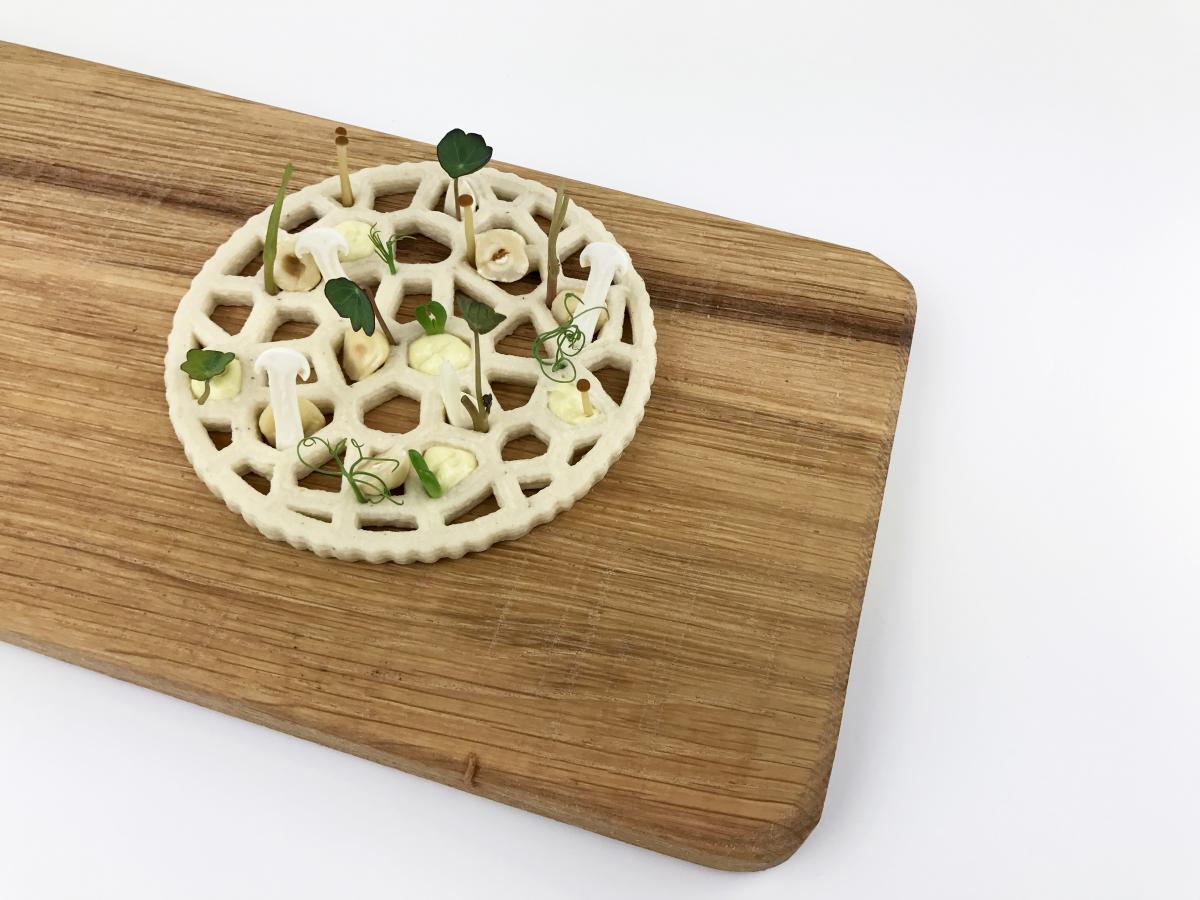 *From September 2018, a high-end restaurant in the Netherlands will be serving up 3D printed food. Jan Smink, Top Chef and Ambassador of byFlow, is opening his own restaurant in Wolvega. His cooperation with byFlow, a Dutch expert in 3D printing gained for them publicity especially after Horecava 2018, where they presented the practical applicability of 3D food printing. In photo is a celery and hazel nut paste preparation from Chef Smink.
Nike Phantom Vision DF FG