At Forwell Precision Machinery's headquarter located in Changhua, General Manager James Hsiao pointed out the major constructions and blueprint of city development in details. This is the city where Forwell was born, and also the place where the company has devoted energy into social work. On the level of enterprise social responsibility, Forwell sustained its commitment along with its main business operation, which is an extraordinary act. The story began when the founder of Forwell (James' father) noted the strong potential of automation more than three decades ago when the market was still in its infancy. The start was thus encountered with much obstacles along the path, but it kept Forwell more concentrated in investing in R&D, and believing in the concept of high automation, efficiency and the benefit of using quick die/mould change systems, automatic die clamping systems and die/mould cart systems.
Forwell gradually consolidated its capacity over the years and now owns factories in Jiangsu and Ningbo with its quick die change system, quick mould change system, die mould cart system, PCB fine piercing system having gained a reputation of being among the top products for automation systems in Asia.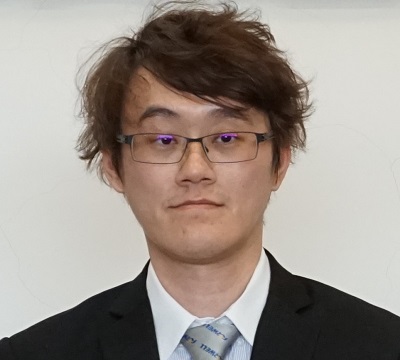 Mr. James Hsiao, General Manager
Forwell's quick die changing system can be applied by manufacturers who use hydraulic or mechanical presses, plastic injection moulding machines and die casting machines – with its versatility reflected on the tailored ability for systematic designs – allowing a reduction of time in production while simultaneously increasing the variety of production and steps into the category of small batch highly diverse production without increased in labour. "Our system is one that assists manufacturers to speed up their mode of production into intelligent manufacturing, and to become more competitive. The system that integrates die/mould cart system can accommodate more than several thousands of dies and moulds, which makes management easy and accurate when switching between different kinds of tools," Mr. Hsiao explained.
Talking about the next phase of R&D strategy, Mr. Hsiao stressed that: "We hope to explore more applications and areas for new automated systems in the metalworking field. That is, utilising the concept of quick mould/die changing to the area of changing/feeding materials in the metalworking production line. As these procedures are being identified as those that cost human labour and time, if we are to successfully speed up the process with our systems, the result of non-stop production could really improve". Following the footsteps of digitalising, Forwell has adopted different initiatives to make our products and services smarter.
Therefore, the essential spirit of Forwell is to constantly refine its quality with strong investment in new products and provide the most satisfying experience regarding after-sales. "We will move towards becoming a comprehensive technical consultant, who integrates edge-cutting know-how and quality services for clients" Mr. Hsiao added.
Forwell Precision Machinery Co., Ltd.
Tel: +886-4 834 5196
Fax: +886-4 834 5197
E-mail: p02@forwell.com.tw
Website: http://www.forwell.com
TaipeiPlas Booth: N1005
Nike