The biennial Taipei International Plastics & Rubber Industry Show (TaipeiPLAS) takes place at Taipei Nangang Exhibition Center, Hall 1 from August 15 to 19, 2018. This major event for the plastics industry in Taiwan continues to expand its product range, from raw materials, moulds and dies, auxiliary equipment, processing machinery to finished goods. This year, the exhibition is hosting 550 companies using 2,700 booths as they present the latest machines, technologies and products from home and abroad.
Taiwan's comprehensive supply chain and industrial cluster enables Taiwanese plastics and rubber machinery manufacturers to produce high-quality, high-efficiency and competitively priced products, and this puts Taiwan the among the world's top 6 producers and exporters. Such strong industry serves as a foundation for TaipeiPLAS to become one of the leading plastics and rubber trade shows in Asia and in the world.
The concept of Industry 4.0, building smart manufacturing with elements such as industrial robots, big data analysis, remote control and IoT has become a trend in the industry and in TaipeiPLAS, this trend is very much visible as Taiwan shows off its Industry 4.0 related products. Machinery production is now Taiwan's third major industry with yearly output of more than NT$1 trillion (or about $32.7 billion in 2017). At TaipeiPLAS, this global status is projected in the five themes that serve as highlights – auto parts, 3C products, biotech medical, packaging material and construction material – arranged to lead buyers to the right suppliers and help them find what they need more efficiently.
Besides rich product display, TaipeiPLAS 2018 is packed with abundant activities. TAITRA has invited international buyers through its 60 overseas offices to visit the show and join One-on-One Procurement Meetings. Also, welcome party, new product launch events, seminars and workshops serve as great networking hubs for participants to interact and share market trends with one another. In addition, the first Taipei International Shoe Making Technology Show (ShoeTech Taipei) is held in conjunction with TaipeiPLAS this year. More companies, products and business opportunities and partnerships can be expected.
TaipeiPLAS 2016 attracted 18,062 visitors from both domestic and international origins, with negotiated orders of $159 million. Held every two years, TaipeiPLAS, remains a well-attended event in Taiwan as visitors flock to the exhibition to witness the innovations of Taiwanese manufacturers. The exhibition is jointly organised by Taiwan External Trade Development Council (TAITRA) and Taiwan Association of Machinery Industry (TAMI).
EXHIBITORS SHOWCASE
Chang Woen: Squeezer
Chang Woen Squeezer is specially designed for PE/PP film plastic recycling. It guarantees the moisture will be less than 3~5% after Squeezer and enhance pelletizer performance and capacity. It's equipped with cutter for cutting function. The cutter base can open with one hand and easy to replace cutter. The shaft of Squeezer is reversible to pull back the materials from the die. Squeezer has an integrated control panel with gear interlocking design. It has a good performance on de-watering with high capacity.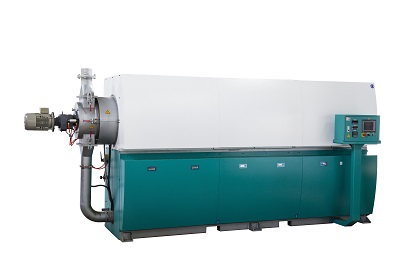 Chang Woen Machinery Co., Ltd
Tel: +886-4 2662 7809
Fax: +886-4 2662 7590
E-mail: jako.kao@changwoen.com.tw
Website: www.changwoen.com.tw
Booth: M1123
Chyi Yang: Twin dies co-extrusion
Chyi Yang developed "Twin dies A+B+A Co-Extrusion" and showed it in Taipeiplas. This machine is equipped with twin A+B+A dies and two extruders to produce HDPE with CACO3. The company tested HDPE + LLDPE in A extruder, and HDPE + CACO3 in B extruder. The tensile strength of HDPE+CACO3 is almost as good as non-CACO3 bags.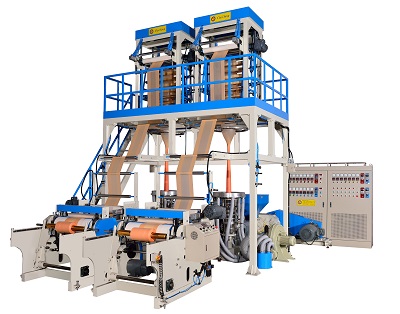 Chyi Yang Industrial Co., Ltd
Tel: +886-3 328 8686
Fax: +886-3 328 3737
E-mail: cymw@cymw.com.tw
Website: www.chyiyang.com
Booth: M0430
Dipo: Bag-making machine
Dipo Plastics Machinery can improve the overall production of shopping bags by reducing labour costs. The automated production from film roll-in-sealing-cut-bag-punching-fold-folding enables improved quality yield rate (full servo system connection); can conserve resources as one person is responsible for 2-3 sets of bag-making machines; can comply with environment protection as the packing line is energy-efficient, while space reduction is ensured.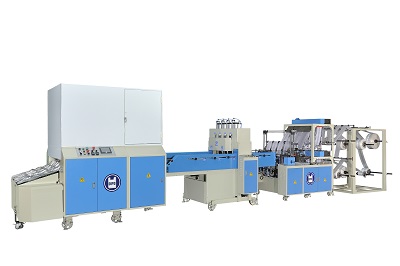 Dipo Plastic Machinery
Tel: +886-5 221 7966
Fax: +886-5 221 7996
E-mail: ericacerkuo@gmail.com
Website: http://www.dipomc.com.tw/en/company.html
Booth: K0028
Fong Kee: Blow-moulding machines
Fong Kee International Machinery Co., Ltd., has over the last 60 years expanded from a family business into a world renowned brand, exporting to over 100 different countries. Taking the knowledge and skills from past generations and building upon this with new technological developments, the company main products include: Blow Moulding Machines, Blown Film Machines, Sheet Making Machines and Lamination Machine and cast film line. As orders have increased, manufacturing facilities had to be expanded and now Fong Kee operates a factory in Zhongshan, Guangdong, China.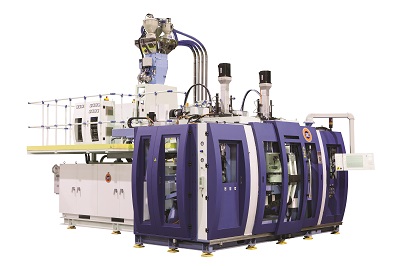 Fong Kee International Machinery Co, Ltd
Tel: +886-06 253 2157
Fax: +886-06 253 3079
E-mail: sales@fki.com
Website: www.fki.com
Booth: J0118
Hao Yu: Whole plant equipment for bag, geotextile
Hao Yu Precision Machinery Industry Co., Ltd. is a professional manufacturer of whole-plant equipment for PP/PE woven bag, jumbo bag, tarpaulin, geotextile, rope & cable filler; PET/PP strapping Band; REPET/REPVC wood plastic composite. Since its establishment in 1980, Hao Yu has dedicated itself to R&D of high performance machineries, and exported over 450 whole plants to more than 85 countries.

Hao Yu Precision Machinery Industry Co.,Ltd
Tel: +886-4 2630 3998
Fax: +886-4 2630 1410
E-mail: HAOYU@MS12.HINET.NET
Website: www.hao-yu.com.tw
Booth: I0116
HCI: Slitter/rewinders
HCI demonstrates the latest generation of FSL-TX series with performance upgrade and beyond the main specifications in the market: such as rewind diameter upgrade from 600mm to 800mm, speed upgrade from 300m/min to 400m/min. High-speed and large rewind diameter can reduce re-loading times and increase efficiency.
HCI Converting Equipment Co., Ltd.
Tel: +886-4 2359 0632
Fax: +886-4 2359 0710
E-mail: Info@hci-tw.com.tw
Website: www.hci.cc
Booth: J1330
Ho Hsing: Conical twin screws
Ho Hsing designs and manufactures machining parts and its products are applied for rubber, plastic, and chemical machines. The conical twin screws with high output and excellent mixing performance is ideal for high precision machining, material selection, heat treatment and quality control.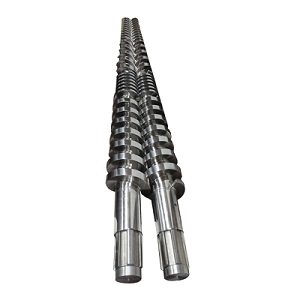 Ho Hsing Precision Industry Co., Ltd
Tel: +886-6 253 0534
Fax: +886-6-243 6932
E-mail: hosing.com@msa.hinet.net
Website: www.ho-hsing.com.tw
Booth: L0602
Jin Kuo Hua: Compounding lines
The company specialises in Masterbatch Compound Manufacturing Line, High Filler(CaCo3, TiO2 or Talc) of Modify Compound Making Line and specialised in Wire and Cable industry field of Soft PVC pellets and Halogen Free Materials (EVA, SEBS, PE base) of Compounding Pellets Manufacturing Line.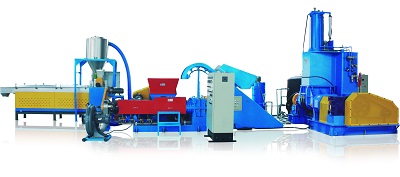 Jin Kuo Hua Plastic Machine Co., Ltd
Tel: +886-5 235 7969
Fax: +886-5 235 6805
E-mail: jkhpm@jinkuohua.com.tw
Website: www.jinkuohua.com.tw
Booth: N0604
Jiuh Kang: Screws for foamed sheet production
Jiuh Kang is the expert in giant-sized screws. Being recognised by the high quality of its screws, the company has established a long-term partnership with several Japanese leading plastic machinery manufacturers and outstanding Taiwanese extrusion/ injection machinery firms as Jiuh Kang provides them with screws and tubes. While the market demand for exclusive screws in PE and PS foamed sheet surges in recent years, Jiuh Kang insists on using Japanese alloy steel to operate UT, and then apply the quenching treatment to stabilise the material.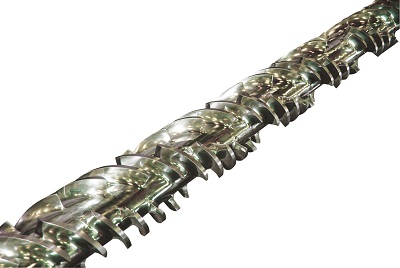 Jiuh Kang Enterprise Co., Ltd
Tel: +886-6 2534 783/2534-781
Fax: +886-6 2535 206
E-mail: jiuh_kang@yahoo.com.tw
Website: https://www.plasticmachine.com.tw/index.html
Booth: N0927
Kung Hsing: Extrusion machinery
Established in 1972, Kung Hsing Plastics Machinery is one of the most advanced plastics machinery manufacturers in Taiwan. Kung Hsing is experienced in designing and producing extrusion machinery for more than 40 years and employs more than 80 professional personnel in 2 factories. Kung Hsing manufactures PP/PE Inflation (film blowing) making machine from single layer up to 7 layers.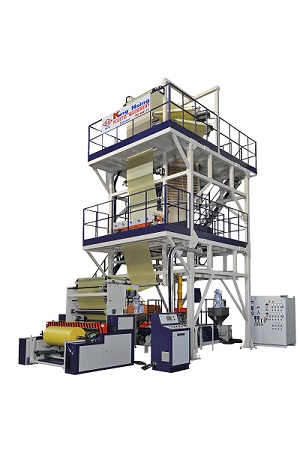 Kung Hsing Plastic Machinery Co., Ltd.
Tel: +886-5 237 4466
Fax: +886-5 237 6971
E-mail: ks.sales@kunghsing.com.tw
Website: www.kunghsing.com.tw
Booth: M0808
Moldmax: Hot runner systems
Moldmax Technology Corp. is a professional Hot Runner Systems and moulding tools supplier. In 2017, Moldmax and Sander GMBH, a German Hot Runner Company with 61 year of history, established a mutual exchange cooperation between the two companies, with shared technologies and patents, taking its development of technologies and hot runner parts to another level.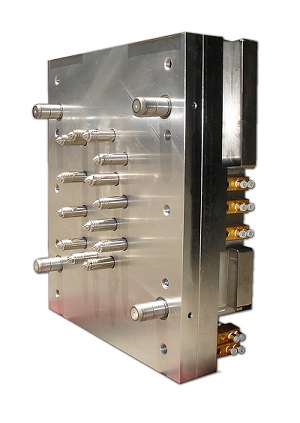 Moldmax Technology Corp.
Tel: +886-2 2299 6728
Fax: +886-2 2299 6729
E-mail: moldmax@ms64.hinet.net
Website: www.moldmax.com.tw
Booth: N1214
Plasco: Monofilament extrusion lines
PLASCO has built its position as one of the leading monofilament extrusion lines manufacturers to the global market. For more than three decades, PLASCO has being manufacturing a comprehensive range of monofilament extrusion lines, providing technical solution in the field of PP, HDPE, PA, and PET monofilament production. From standard monofilament lines for all domestic application in packaging, agriculture, and fishery, to lines tailored for specific requirement for industrial and medical application, PLASCO offers the complete spectrum of possibilities. PLASCO offer technologies, innovation, and knowhow to provide its customers reliable and extremely efficient monofilament production to facilitate the ever-demand requirement of all market sectors.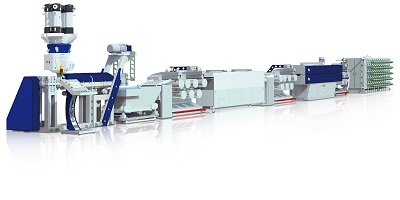 Plasco Engineering Inc.
Tel: +886-5 237 6175
Fax: +886-5 237 6176
E-mail: sales@plasco.com.tw
Website: www.plasco.com.tw
Booth: M0412
Polystar: Recycling machine
The Repro-Flex recycling machine combines cutting, extrusion and pelletising into one stylish compact recycling line. The cutter compactor of the recycling machine prepares the material into an ideal condition for the extrusion process and pelletise with advanced die face cutting technology. Compared with conventional recycling machines, this powerful integrated system does not require a separate crusher, simply eliminates the problem of inconsistent feeding and contribute the superior quality pellets.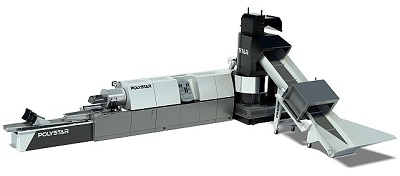 Polystar Machinery Co., Ltd.
Tel: +886-6 273 0889
Fax: +886-6 273 0887
E-mail: sales@polystarco.com
Website: www.polystarco.com
Booth: I0316
Sandsun: Mould changing system
In order to apply automatic mould changing process for the concept of Industry 4.0, SANDSUN innovates "Automatic Mold Cart System", this system can finish all mould changing process in short time automatically. It is an advanced system which can highly improve production efficiency; especially for manufacturing companies who need to change moulds in high frequency.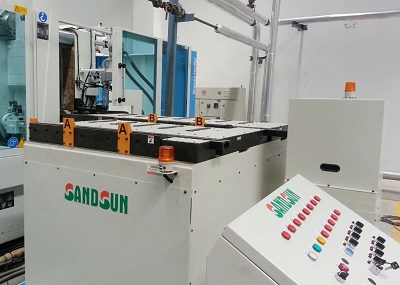 Sandsun Precision Machinery Co., Ltd.
Tel: +86-512 6602 6635
Fax: +86-512 6602 6637
E-mail: sa4@sandsun.com.tw / sandsun_sz@126.com
Website: www.sandsun.com.tw
Booth: N0828
Shine Well: Injection moulding systems
The latest model from Shine Well features a new 5-point, high-speed toggle mechanical design utilising Austrian KEBA i-8000 series state-of-the-art control unit. It also has a wide selection of injection modules for the single clamping unit with clamping and injection unit traversing with linear guideways and injection axis driving with planetary type ball screw. Japan-made motorized grease pump is added for greater efficiency.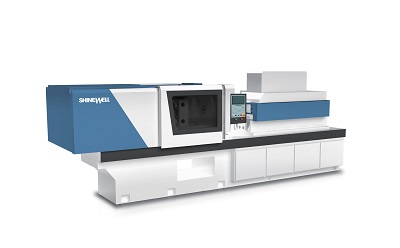 Shine Well Machinery Co., Ltd.
Tel: +886-6 356 3470
Fax: +886-6 356 0082
E-mail: info@shinwell.com.tw
Website: www.shinwell.com.tw
Booth: I1316
YE I: Recycling machine
YE I machinery offers high-end recycling machines and blown film extrusion lines. YE I's multifunctional machines has up to 70% in-house production, securing the best quality and largest production capacity for the customers.

YE I Machinery Factory
Tel: +886-6 2536 066-9
Fax: +886-6 254 3717
E-mail: service@yei.com.tw
Website: http://www.yei.com.tw/
Booth: M0319
Yu Ting: Cooling technology
YU TING Refrigerator Co., Ltd. was established in 1981 and sells to over 30 countries its product under the brand "YUTING". The company is dedicated to the pursuit of cooling technology excellence and specialised in the development and manufacture of plastic auxiliary equipment to meet the demands of the customer. YU TING has passed the CE certified, hence the products conform to the machine safety regulation.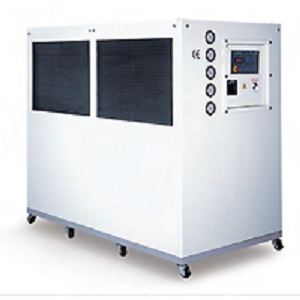 Yu Ting Refrigerator Co., Ltd.
Tel: +886-4 2491 5585
Fax: +886-4 2491 6698
E-mail: yuting@chillers.com.tw
Website: www.chillers.com.tw
Booth: N1113
Zambello: Gearboxes
Zamer supplies the key component in plastics extruders and injection machines - Italian gearboxes from Zambello Group, OEMER motors SpA, and other types of high-efficient servo motors. Zamer has nurtured sophisticated professional design and manufacturing experiences with two global companies mentioned above for the past 60 years. Gear boxes from Zambello Group as well as OEMER motors are strong in the Asian market for the past 20 years. Zamer will display the products: TST 35/42 COR Co-rotating twin screw gearbox super high torque type;LQ Liquid cooled inverter duty motor; HQLa air cooling inverter duty motor; LTS Torque motor; and QLS Permanent magnets motor.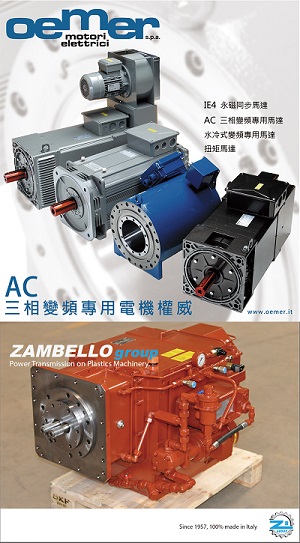 Zamer Asia Ltd (also known as: Zambello Asian Marketing Office)
Tel: +886-7 374 9500
Fax: +886-7 374 8790
E-mail: service@zambelloasia.com
Website: http://www.zambelloasia.com
Booth: I0301