Leading functional ingredients manufacturer BENEO is at Fi Asia in Jakarta (JIExpo, October 3-5) to educate attendees on ways to make food products healthier. The company's nutritional, technical and market experts are with partners DPO International, in Hall D1 at stand J12.
During a roundtable meeting with media held on October 3, Christian Philippsen, managing director, BENEO Asia Pacific reiterated the role of food and beverage manufacturers in the battle against health issues like obesity and diabetes.
The International Diabetes Foundations says Indonesia will be home to 16.7 million people with diabetes by the year 2045, he said. The figure stood at 10.3 million in 2017, with more than half of the number of people living with diabetes undiagnosed. Research conducted by FMCG Gurus shows that 66% of consumers are aware of the link between diet and diabetes and 88% say that they are interested in buying groceries that can help reduce the risk.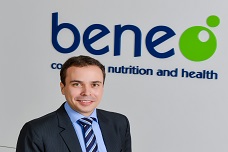 Christian Philippsen, managing director, BENEO Asia Pacific
"Obesity and diabetes are huge issues in Indonesia and across Asia, but the most effective way to tackle these health issues is for people to eat healthier foods which contain better ingredients. There is a big opportunity for food manufacturers to play a key role in improving the health of Indonesians, as processed and pre-packaged foods often have very high levels of sugar. This plays a key role in causing diabetes," explained Mr Philippsen.
"The way to make these foods healthier is to reduce the amount of sugar, but an understandable concern is that this will affect how good products taste. However, it is possible to reduce the amount of sugar in these products without compromising on taste or texture by incorporating functional ingredients."
One such ingredient is PalatinoseTM, slow release carbohydrate derived from sugar beet that supplies the body with steadier and sustained energy compared to regular sugar. PalatinoseTM is the only low-glycaemic carbohydrate and has a natural, mild sugar-like taste, which makes it ideal for use in applications such as baked goods, dairy products, sports beverages and energy drinks.
PalatinoseTM is a smart release carbohydrate derived from sugar beet. It is unique because of its molecular structure. As a disaccharide, the product consists of a glucose and fructose molecule similar to sucrose which means the human body digests it fully in a more steady and sustained way. The blood glucose levels stay balanced without sudden ups and downs and this also helps to burn fat more effectively. An increased fat burning rate means that active consumer can draw on their carbohydrate reserves longer.