It is expected to gather more than 1,200 exhibitors to showcase a range of top-notch textile machines, cross-border technologies and applications, helping the enterprises to expand their businesses and drive towards "AI in Manufacturing". In order to optimize the textile and fashion supply chain, four thematic zones will be featured in ShanghaiTex this year, they are "Textech Galaxy", "Go Digital", "Material & Cross-Border Innovation" and "Go Green", highlights include a series of innovative technology covering Industry 4.0 and AI manufacturing in "Textech Galaxy" and "Go Digital". The fair is committed to helping designers and manufacturers to break away from the traditional production, with the aim of meeting future demand and tap into new markets!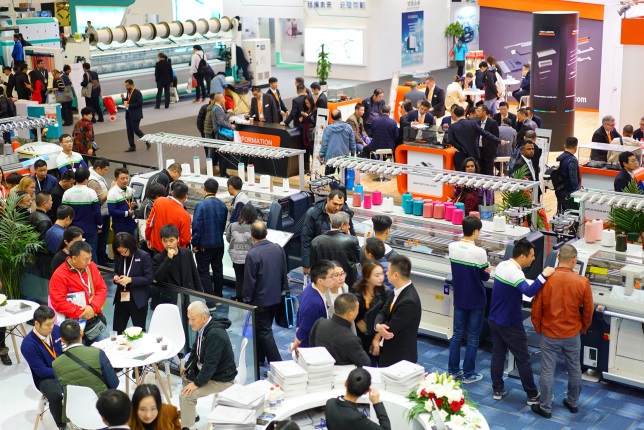 A Diverse Range of Events: Leading the Future Trend of Textile and Fashion
Other than the exhibition, a series of forward-looking conferences and events such as "Textiles x Different Stages of Women's Life", "The Digital Printing Arena" and "The 2nd Wearable Technology x Textile Design Competition (WTTDC)" will be organized during the fair, providing a platform for exchanging views on the latest market trend. To fully unlock the potential of AI in manufacturing, ShanghaiTex 2019 will also join hand with the Hong Kong Polytechnic University to organize the second "Artificial Intelligence on Fashion and Textile International Conference (AIFT 2019)", the very first academic conference on the latest AI developments and applications in the textile and fashion industry organized since last year. AIFT 2019 is not just an annual academic exchange platform gathering the researchers, engineers and professionals, it is also an international cross-industry event not to be missed!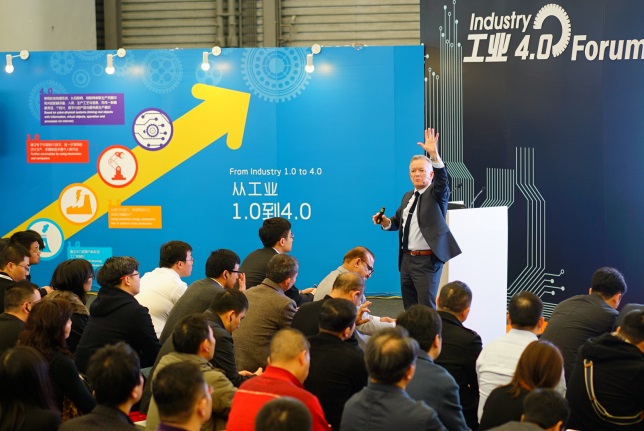 9 Thematic Zones with Business Matching Service to Enrich Visiting Experience
l Spinning, Man-made Fibre & Techtextile Machinery Zone
l Weaving Machinery Zone
l Knitting & Hosiery Machinery Zone
l Printing, Dyeing & Finishing Machinery Zone
l Digital Printing Machinery Zone
l Spare Parts And Accessories For Textile Machinery Zone
l Dyestuff & Textile Chemicals Zone
l Sustainable, Eco-friendly Technology And Recyclable Materials
l Textech Galaxy / Textech Startup Planet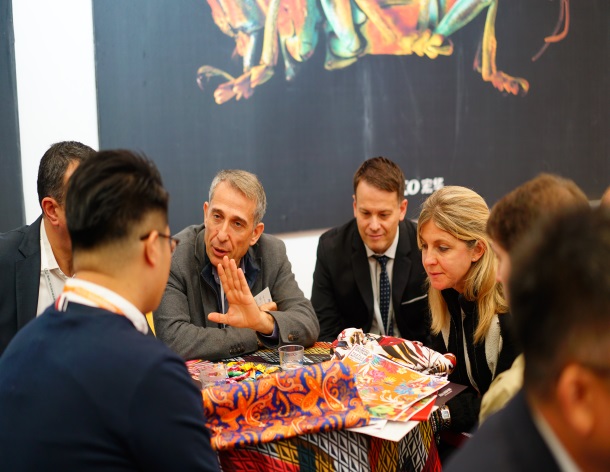 Complimentary business matching service is also provided to facilitate direct contact between the buyers and suppliers, in order to improve the effectiveness of exhibiting and visiting. ShanghaiTex 2019 is now open for booth reservation & visitor registration, successfully pre-registered visitors will be entitled to enjoy one free show catalogue and discounted air tickets; priority access into the fair and events. To keep pace with the technological and market development, pre-register now and grasp business opportunities at the soonest!
For more information, please visit:
Website: http://www.ShanghaiTex.cn
Facebook: @ShanghaiTex1984
Twitter: @ShanghaiTex
LinkedIn: @ShanghaiTex
E-mail: Textile.PR@adsale.com.hk
NIKE AIR MAX