Founded in 2005, InnoArk Pte. Ltd. is envisioned to provide quality assurance solution for manufacturing in FMCG industry. Over the years, it has evolved into a technology company that embraces the latest technological advantages, machine learning (predictive and prescriptive analytics) and data science. As Industry 4.0 gains ground in Asia, the need to embrace new technologies and processes becomes urgent to transform into a smart manufacturing operation. International Plastics News for Asia talks to Chong Von Kee, CEO of InnoArk Pte. Ltd. on how Asian companies can implement Industry 4.0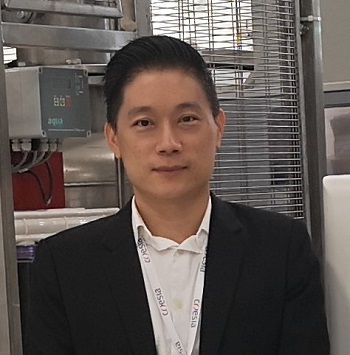 Mr. Chong Von Kee, CEO, InnoArk Pte. Ltd.
Please provide a brief overview of InnoArk and its operations.
Mr. Chong:
InnoArk, a software technology company, has well established technology and experience in enabling clients in manufacturing to be Industry 4.0 ready with our product Abel. Abel is specially designed to enable digitalisation of information in production floor, including direct integration with machine PLC and equipment via various communication protocol. Without data, the journey towards Industry 4.0 is not possible.
With only customers in Singapore to start with 12 years ago, we are now serving more than 500 users globally from Brazil, UK, USA, Indonesia, Malaysia, Russia and Singapore, etc. By staying very focused on delivering value to our clients and serving them very well, we have become a strategic partner with some of our customers instead of just a service provider. Meanwhile, we also constantly explore technological developments that can be embedded into our solutions to further enhance the value that we deliver to our clients. None of this can be achieved without the commitment of our highly dedicated staff whom we truly appreciate and are very proud of them.
We are very proud to have one of the FTSE top 5 companies using one of our solutions globally. Having served MNCs globally and regionally make us understand the importance of being effective with information from the factory level to the global level. Our customers come from countries like UK, Russia and other countries in Europe, Brazil, Malaysia, Singapore, Taiwan, Cambodia, Indonesia, etc. InnoArk is now not just a solution provider in manufacturing floor, but also a company that highly emphasizes strong domain knowledge in mining value in data.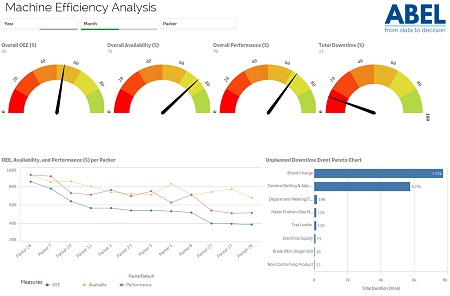 InnoArk's Abel is specially designed to enable digitalisation of information in production floor.
What specific InnoArk solutions can you recommend for companies engaged in plastics manufacturing in Asia wanting to adopt Industry 4.0 or move towards smart manufacturing?
Mr. Chong: Our product, Abel, is designed to enable digitalisation of manufacturing information seamlessly.
As the scope of Industry 4.0 is gigantic, from integration, big data, automation, data science, augmented reality, security, internet of things (IoT), Cloud computing, etc. Not everything is applicable to plastic manufacturing. First and foremost, is for your factory to determine the manufacturing maturity, in which well-defined operation processes, well-controlled quality process, sustainable data acquisition processes are essential.
If your factory is in the infancy of Industry 4.0, namely Industry 3.0 where there is some form of data acquisition manually using spreadsheet, you are not alone. There are 3 important steps which you have to decide before embarking in this Industry.40 journey. The first step is the decision of the management to move forward to Industry 4.0. In this step, the management has to decide if it is worthwhile to embark on Industry 4.0 as there is investment in the form of hardware, man-power, time required to embark on this. The management has to calculate with the estimated improvement, e.g. 5% improvement in OEE (overall equipment efficiency), will it justify the ROI (Return of Investment)?
The next step is for the management to set the direction. As the scope found in Industry 4.0 pillars is broad, investment in everything will only lead you to nowhere. Therefore, the management has to choose the particular relevant pillar to embark on, for example integration, automation. The final step is to start fast and start small. Once the management has given the commitment and decided on the direction to embark on, it is important to start the journey in small scale instead of a big bang approach. For example, if you have 20 machines in your production, you should only start a pilot run with three machines for integration. One illustration is this, as automation and integration will result in reduction in manual work, how do you upgrade the skill of your workforce and how do you do job re-deployment.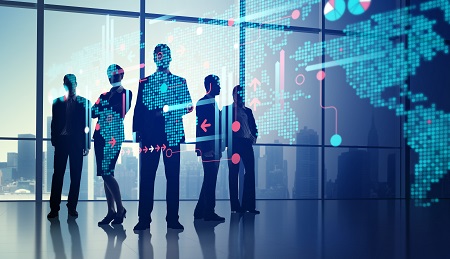 Management decision is of utmost importance to achieve smart manufacturing.
How do you stress the overall importance and benefits of Big Data solutions for Asian customers to be able to maximise the benefits derived from such solutions? Please cite your experience when you participated in the various Ringier Events and the feedback of some of the participants you met.
Mr. Chong: The importance of embarking on Industry 4.0 is self-illustrative from the competition from Germany, China, etc. These countries are relatively advanced in the adoption of technology. If you do not embark on this, others will. Just like in the 1970's when more advanced countries embarked on Industry 3.0. With computerisation, huge progress in productivity and innovation was achieved.
Therefore, I think it I do not have to emphasize on its importance, it is a matter of long term survival.
One relatively quick benefit you can easily achieve is the data-driven decision process. Management makes decision from data collected, not solely by the experience of some very senior staff (sorry to put this very bluntly) about manufacturing processes (this is not to undermine the importance of experience, but to emphasize the importance of data alongside with experience). For example, once you can measure OEE effectively, you can (1) benchmark yourself against industry standard (2) measure yourself in the effectiveness of autonomous maintenance and preventive maintenance (3) measure your improvement in machine utilisation.
What is your forecast on the Asian plastics industry as far as adopting new technological developments are concerned?
Mr. Chong: Most Asian factories (non-multinational), including those in the plastics industry, are still playing "wait and see" attitude in the adoption of Industry 4.0 initiatives.
Only those companies with foresight will embark on this to realise the benefits of Industry 4.0. I foresee companies who are taking the early step in this will emerge more with enhanced cost-effective structure and every key improvement is measurable.
Like what the management guru, Peter Drucker once mentioned: What gets measured, gets done.
What are the achievements or recognitions that InnoArk received in the past as a reliable and professional company and what were the moves adopted by the company to achieve such recognitions?
Mr. Chong
: In 2018, InnoArk was nominated as one of the finalists for Procurement Leaders – Asia Pacific Procurement Award 2018 (Solution Provider of The Year), alongside companies like Nestle, Intel, Shell in different categories. The expert judging panel including CPOs and industry leaders from Tata Steel, GSK, Mondelēz International, Singtel and others.
InnoArk is also the recipient of the Top 100 Trusted SME award by Singapore Enterprise Association in 2018. This further confirms the company professionalism and strength.
InnoArk Pte. Ltd.
114 Lavender Street, #10-82, CT Hub 2, Singapore 338729
Tel: +65-6250 0639
Mobile: +65-9838 9058
E-mail: enquiries@innoark.com
Website: www.innoark.com
Air Jordan 1