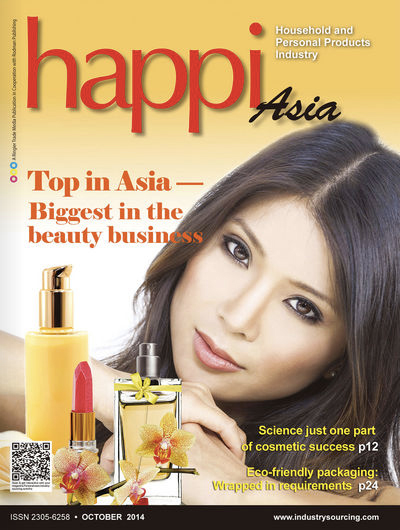 HAPPI Asia [2014-10]

A Catalyst for Change
AS we were putting this issue to bed, marches against climate change were taking place ahead of the UN Climate Summit 2014 in New York, where business leaders were expected to take part. Businesses, through their "ambitious vision and commitments" have a crucial role to play, said UN Secretary-General Ban Ki-moon. This year also marks the 15-year anniversary of the Dow Jones Sustainability Indices (DJSI) review, the first global index to track leading sustainability-driven companies worldwide. The index is based on an analysis of companies' economic, environmental and social performance, including areas such as corporate governance, climate strategy, supply chain standards and labor practices. Unilever NV has been in the global list, DJSI World, since it was first issued in 1999. Bayer AG, parent of polymers specialist Bayer MaterialScience, has also been in the list for 15 consecutive years. This signifies these companies' commitment to their sustainable goals – not easy, as the number of companies stricken off the list this year (46 in all) will show. Kao Corporation tops the DJSI World this year for the Household & Personal Products category. Observers might reason that given Kao's size – it is, after all, the biggest home & personal care company in our "Top in Asia" feature report – makes it easier for the Japanese giant to pursue its sustainability goals. In reality, Kao is a minority in the entire industry, where very few Asian firms have sustainability programs. The success of this giant should act as a catalyst that will inspire more companies to place CSR, environmental performance, biodiversity, ethical sourcing and encouraging sustainable consumption higher on their priority list.