Professional Elite Heart Operation
Keeping innovation through our excellent teamwork with enduring administration in TPE field is always our goal since Ever Polymer has been established till now.
At the beginning in 1998, we set up a trading company to serve our local and foreign clients. One year later, we had our factory in Taiwan using unique compound TPE formula to build our two brands: EVERLON and EVERTON. Years of experience and cutting-edge technology have established Ever Polymer's reputationas a leading of TPE.
Responding to demands for industry's structure changing in Taiwan and fast-growing market in China, Ever Polymer builf its factory, in Shenzhen in 2000-enables us to deliver and service customer orders quickly, efficiently, and at a low cost. Due to our effort and clients' support, the second factory, located in DongGuan China, built in 2005.
100% Recycle TPE: Green Materials Concept and Regulation

EVERLON® is a kind of SEBS as TPE, which the middle of it is the Styrene Ethylene rubber and the end of it is the Polystyrene. Through the catalytic reaction, it include the weatherability and stability of heat-resistant ability.
Generally called as TPE(thermoplastics Elastomer) or TPR(Thermoplastic Rubber), it is not same as the tradition rubber, the processing condition is more simple, no need to be batched but also can use the normal processing method of plastic, as following, injection molding, blow molding, compression molding, etc. In all of these processes, the material can be 100% recycled as a new green materials.
Producing in cleanroom of Class 100000 line, dust keeper, insect prevention and dust prevention with automatic packaging processes and pass by the metal separate testing, make sure the quality.
All the materials are comply with a SGS standard, concluding eight heavy elementent, ROHs, PAHs etc.TC series (High quality of strength and transparent) are also comply with FDA standard. TA series (Special bonding grade) comply with UL identify. TM series (Medical grade) comply with usp class VI certification.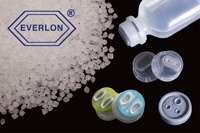 Products Features:

Weatherability, Tolerance(120℃to -60℃), Transparency well, Excellent electric properties, None poisonous(FDA), High tensile strength and tear strength, Flexibility, Excellent mechanical properties, Excellent elongation(above 500%), 100% recycling.

End-use Applications:

Medical instrument, Electronic products, Sporting goods, Industrial parts, Stationery supplies, Articles for daily use, Automobile industry, Wire and cable, etc.