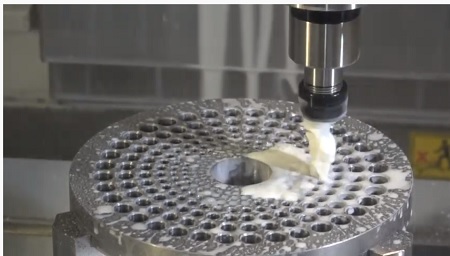 As you tap a hole, you can choose the general tool holder or tap holder or you will have the other choices to tap a hole.
But choosing the right and suitable tool is the most important. Good craftsmanship depends on the use of the right tools.
That means if you want to tap a hole, you should choose a tap holder. Let Ann Way help you discover why you should choose tap holder – the Synchro Tap Holder - WER series is key!
Invest in this tap holder - Synchro Tap Holder and you will discover a range of benefits!
1) Design for minimum length compensation on compression and tension +-0.5mm!
2) Compression compensation reduce the pressure of torque for tap by 1/3 and tension compensation reduce the torque load. Improved thread quality and accuracy!
3) And reduce risk of tool breakage damage and increase tool life to save more money! Working is more efficiently! Just use ER collet, easy to use and get!
Now just upgrade to the synchro tap holder and will create more value. That's the result why sometimes you need a little flexibility!
Ann Way Machine Tools holding your future!
Useful Links
Product: https://www.youtube.com/watch?v=Ky1l_wSqjwQ
Showroom link: http://image.industrysourcing.com/drupal_ringier/supplier/ann-way-machine-tools-co-ltd
Website: https://www.annwaytools.com/