Kautex Maschinenbau GmbH's aim is to provide customers with the most comprehensive service support in the blow molding industry, along with the most extensive local service network around the world. So at this year's Chinaplas, alongside presentations of new technical developments, the company will be turning the spotlight on its service products.
Kautex Maschinenbau at Chinaplas 2015 is presenting its state-of-the-art blow molding machinery technology and its retrofitting program for used machinery.
Some 25 percent of Kautex Maschinenbau's turnover is generated by its extensive range of servicing programs, including retrofitting. "This is a key market segment", says Managing Partner Andreas Lichtenauer, "because our machines also have such an excellent reputation in the second-hand market." The company's retrofitting program provides customers with a cost-effective way of adapting their existing Kautex machines to meet the very latest standards, so that key aspects such as productivity, operator comfort, flexibility and safety continue to be maintained.
Since last year, it has been possible for companies to have their used Kautex machines modernized directly in the Shunde plant. This year will see the 20th anniversary of the establishment of Shunde Kautex, which in 1995 became the very first German joint venture to be set up in the southern region of Guangdong.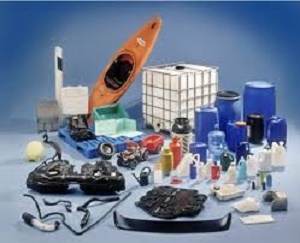 Kautex Maschinenbau will also put the spotlight at its KB25 suction blow molding machine that has been modernized at the Shunde plant. The machine, which is used for manufacturing air ducts, has been fitted with a 1.8 liter high-temperature accumulator head and a low-wear E60 extruder. It has also been equipped with a full suction blow molding unit.
This year, Kautex celebrates its 80th year in business. At the same time the Chinese subsidiary in Shunde celebrates its 20th anniversary, after being established as the first German joint venture in the Guangdong region of southern China. With over 400 employees in Germany and a further 140 around the world, Kautex Maschinenbau GmbH currently has an annual turnover in excess of €100 million. In addition to its HQ in Bonn and regional offices in the USA, Russia, China, Italy and India, Kautex operates an extensive network of service and sales offices around the world.
New Balance Laufschuhe und Bekleidung online kaufen