Sun Lung has an outstanding 55 years of experience as a gear and gearbox manufacturer. Its customer base spans different industries and various applications including screw machineries, metal machineries, paper processing machineries, punch presses machineries and other machineries that need the ability to afford high loadings as well as high torque, especially for plastics machineries like extruders and injection molding machines.

Over the years, Sun Lung has been able to successfully create a name for itself in the international market inspite of the competition posed by foreign gearbox manufacturers. This is due to the fact that Sun Lung has been able to create uniquely-designed gearboxes, and its solid foundation in gear making, short delivery time and excellent customer services has been the main criterion that helps the company withstand stiff competition.

Sun Lung is known for its peculiar model of its gearbox. It chose to produce unique gearboxes from the start, and refused to simply reproduce standardized models that are seen as the most common in the market. The marketing team also contributes to the success of Sun Lung's gearbox through its clear brand marketing and management.

As a pioneer in creating a new model, Sun Lung has to take a difficult journey. The manufacturer had to convince the customer and emphasize the products' advantages. In customizing the design and appearance of the gearbox, the customer can specify where the screw and the feeding tube can connect and other details.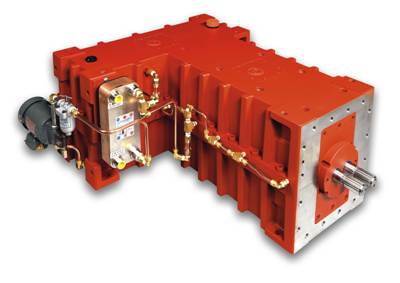 A highly specialized R&D team enables the company to achieve customers' expectation in production. The gearbox for co-rotating twin-screw extruder can operate 600-900turns/minute. Besides, each of the gearbox produced by Sun Lung is assembled very accurately and therefore performs with very low noise and vibration, which indicates the accuracy of the drive system that led to high precision performance and low power consumption, as well as high output. These gearboxes made with dedication have been awarded several "Taiwan Excellence Awards" and attracted international buyers in various exhibitions around the world.

Sun Lung looks forward to presenting the various advantages its products can bring to visitors at the upcoming TaipeiPlas 2016.

Sun Lung Gear Works Co., Ltd.
Tel: +886-6 384 3678
Fax: +886-6 384 3858
E-mail: sunlung@slgear.com.tw
Website: www.slgear.com.tw/en/index/index.html
Booth: N0513

Encuentra zapatillas de la talla 36 a la 40 para Mujer