Re-Atlantis Enterprise Co., Ltd. offers model SUS pressure gauge in various sizes and installation types to meet customers requirements. The model is applicable to measure slight corrosive media that is compatible with stainless steel, which is suitable for using in the sanitary required environment.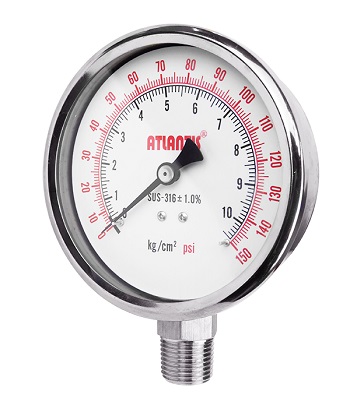 The company provides OEM service for all-stainless steel design with multiple choices of size and thread gauge, suitable for various installation environments. An option is for the gauge to be filled with liquid to improve vibration-proof performance and service life. The company can also install blow out disk or use safety glass to ensure safety operation.
Re-Atlantis Enterprise Co., Ltd.
Tel: +886-2 2820 3405
E-mail: gauge@atlantis.com.tw
Website: www.tw-pressureswitch.com/
Off White X Max 97